Spanish Hot Chocolate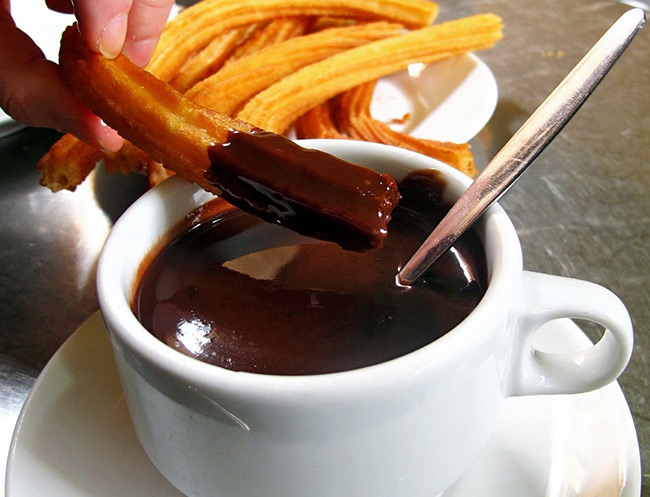 How to make a Traditional Caliente Chocolate De Español. Make delicious Spanish hot chocolate at home and enjoy this rich thick and creamy drink.
Ingredients:
3 oz

semisweet chocolate, finely chopped

½ cup

Sugar
Pinch salt

4 cups

Milk

1 Tbsp

Cornstarch

2 tsp

Vanilla
Makes 4 servings
Method:
Combine chocolate and ½ cup milk, sugar and salt, in a medium saucepan over medium heat. Cook and stir until chocolate melts.
Now combine cornstarch and ½ cup milk in a small bowl until well blended and set aside.
Whisk remaining 3 cups milk into chocolate mixture; heat until hot. Stir in the cornstarch mixture. Bring to a boil. Cook over medium heat for 5 minutes, stirring often. Stir in vanilla and remove from heat. Serve with Churros and enjoy!