Yangzhou Fried Rice
Here's a classic Yangzhou fried rice (Yangzhou Chao Fan) recipe that everyone enjoys when they eat out at a Chinese restaurant. The name Yangzhou is a riverside town located on the lower Yangzi River.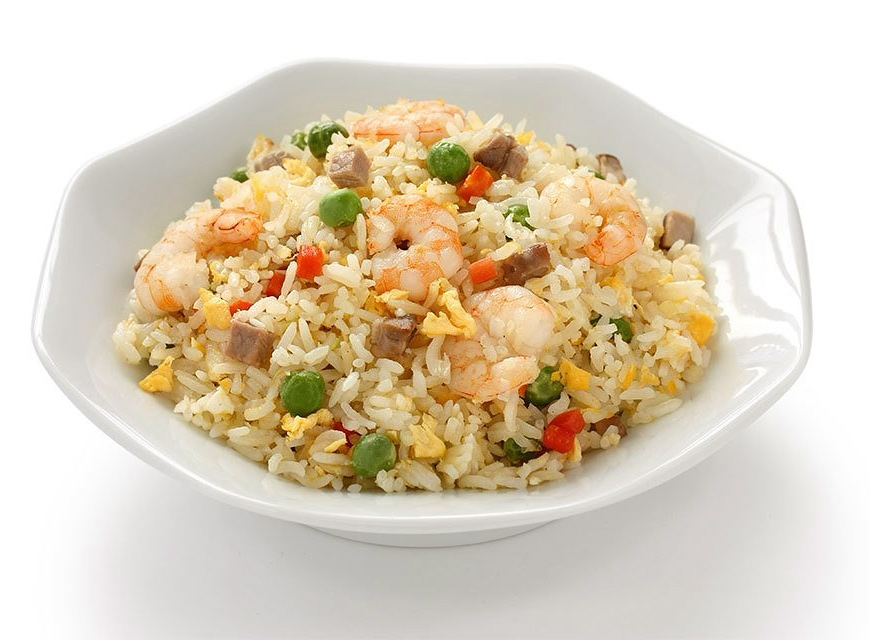 Ingredients for 4 persons:
2 tbsp

vegetable oil

1

medium onion, chopped

1

medium carrot, diced

2 slices

ham, chopped

28 gm (1 oz)

peeled shrimps

1/4 cup

peas

500 gm (2 1/2 cups)

boiled cold rice

2

eggs, beaten
salt to taste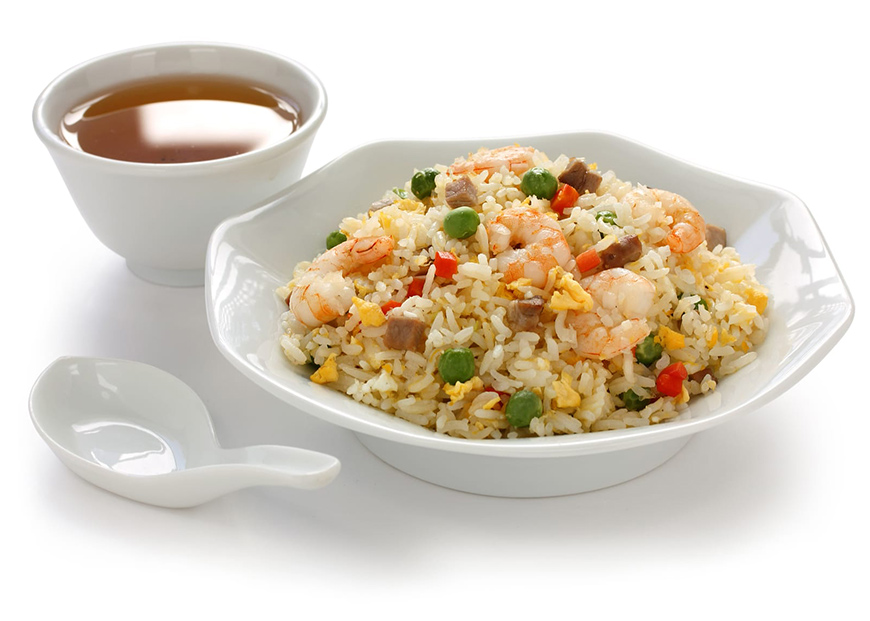 Directions:
Heat wok. Add vegetable oil and immediately add chopped onions and carrots. Stir until onions are golden brown and carrots are al dente.
Add ham, shrimps and peas. Stir for approximately 2 minutes. Then add rice and toss ingredients together.
Make a small gap in the centre of the wok, and add the eggs. Beat eggs while in the center of wok until cooked. Toss ingredients again, and serve immediately.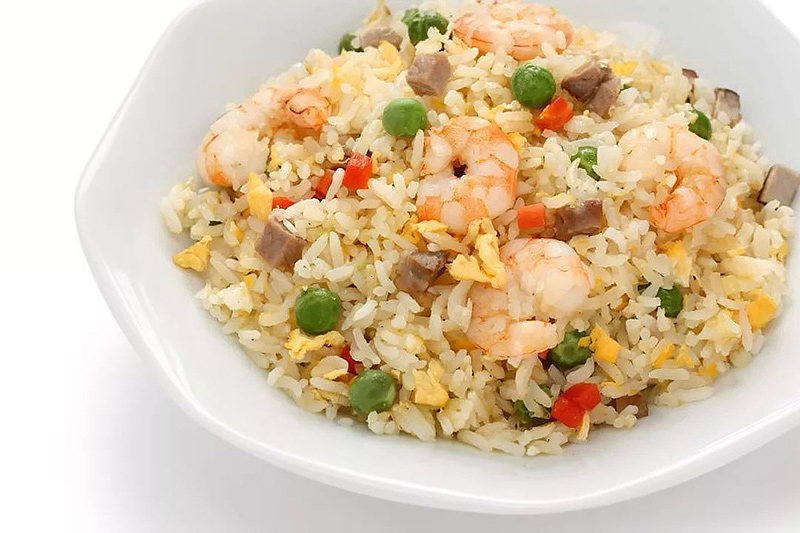 Amount per serving:
569 calories
,
17 g protein
,
96.9 g carbohydrate
,
11.2 g fat
,
18% calories from fat.
Cuisine: Chinese
Yield: 4