Yorkshire Pudding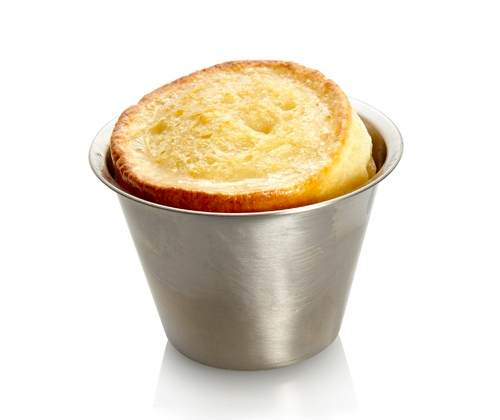 Ingredients:
for 12 small puddings:
200 ml

milk

100 ml

water

1

egg

125 g

plain flour
salt
lard
Method:
Put milk, water and egg into the mixing bowl and beat with the beater. Slowly add the flour and a pinch of salt and continue beating until the batter is smooth. Leave to stand for 30 min.
Place approx. ¼ tsp. lard in each cup of the muffin tin. Put the tin in the oven and heat to 200°C.
Pour equal amounts of batter into the cups of the hot muffin tin.
Bake immediately for 10-15 min. until the Yorkshire pudding has risen visibly and has a pale brown crust.