Spice Tea – Meghli Chai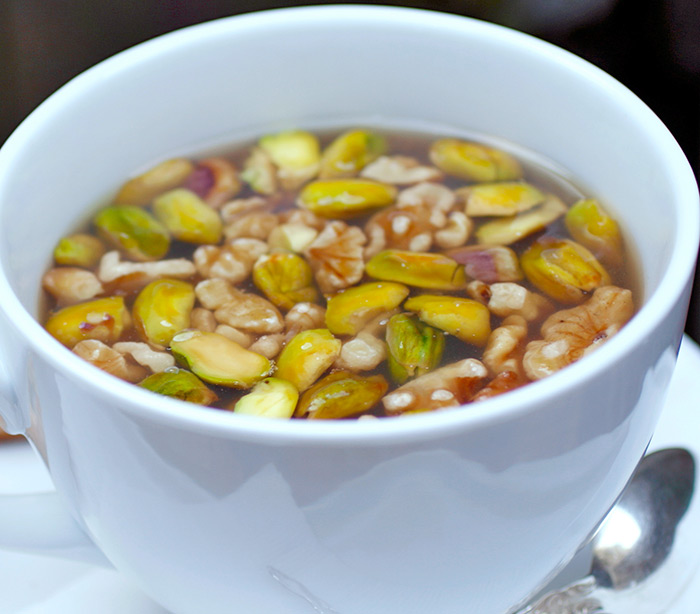 This is a traditional drink served to visitors of a newborn baby. It is a healthy drink and enjoyed throughout the Middle East and Northern Africa. Also Meghli is a kind of rice pudding, popular Lebanese dessert.
Ingredients:
4 cups

water

2

cinnamon sticks

2

whole cloves

2

ginger roots, cracked

1 Tbsp

anise seeds
Sugar to taste
Your choice: almonds, walnuts, pine nuts, pistachios, raisins
Serves 4.
Directions:
Firstly, add all spices to the water in a pot. Bring to a boil. Boil about 2-3 minutes. Reduce heat and simmer a 3-5 minutes more. Drink will become dark in color similar to tea.
Prepare four cups for the drink. Add one to two spoons of sugar to each cup. Pour the spice drink into each cup through a strainer. Stir each.
Add almonds, walnuts and/or raisins to each cup and serve hot.
You can try substituting honey for the sugar or sugar substitute if you like. Enjoy!