Mint Tea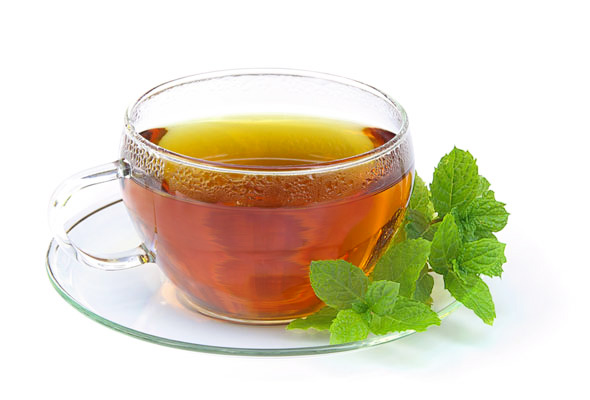 Ingredients:
6 cups

water

4

tea bags (such as Lipton, Salada, or Tetley – orange pekoe and pekoe cut black teas)

2-3

sprigs of fresh spearmint or peppermint
Sugar or honey
Directions:
Bring pot of water or teapot to a boil. Add tea bags and allow to boil a couple of minutes. Reduce heat.
Thoroughly rinse mint and add to tea. Steep a couple of minutes.
Pour into each cup and add sugar or honey to each individual's taste. Enjoy!