Melon Aperitif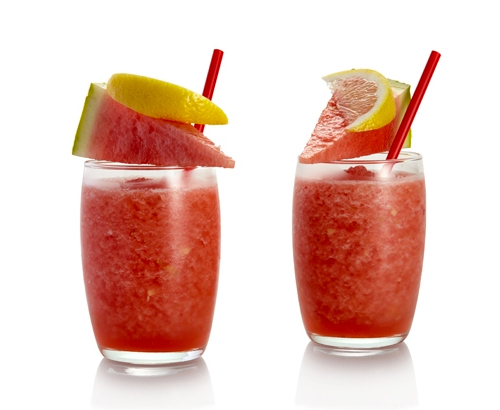 Ingredients:
2 slices

of ripe melon

1 glass

of white wine

1 small glass

of vermouth

5

ice cubes
lemon peel
Method:
Put all ingredients into the blender and blend for 1 min. at setting 1 (low speed).
Then increase the speed to setting 2 (high speed) and blend the drink for a further 1 min.
To serve, pour into aperitif glasses and decorate with slices of fresh lemon.