Mashed Potatoes
Very simple and easy recipe of potato purée (mashed potatoes).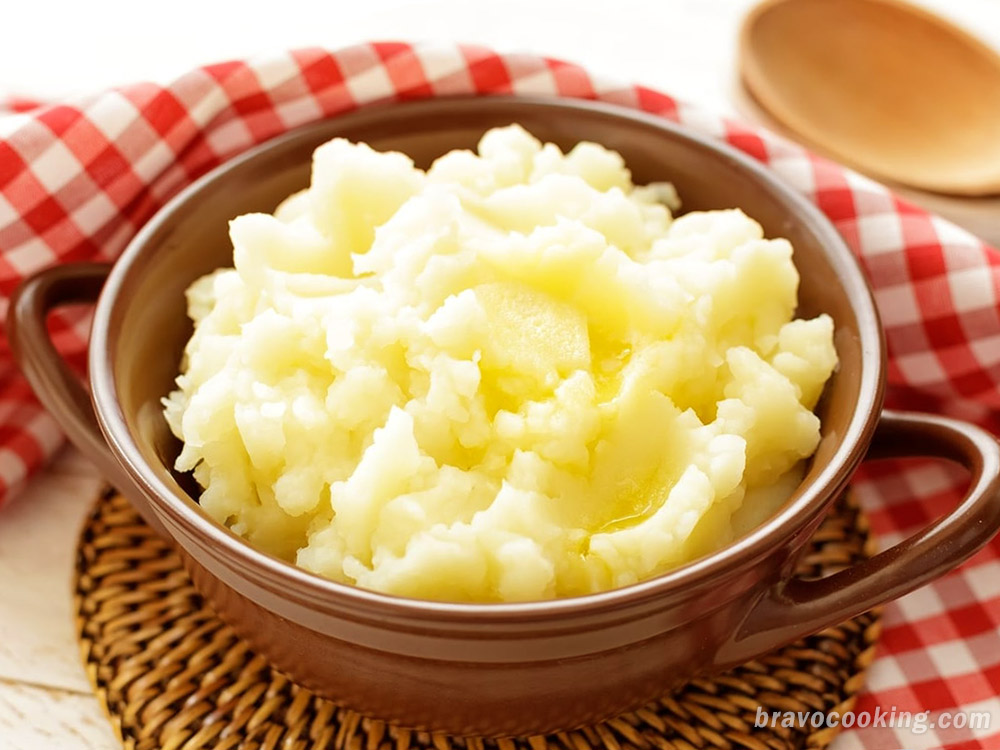 Ingredients for 4 persons:
2 pounds potatoes (cut into large pieces). If you don't like the skins, you can also peal them.
3/4 cup milk.
4 tablespoons unsalted butter – softened.
Salt and pepper to taste.
Cook time: 35 minutes.
Yield: 4 Servings.
Method:
Put potatoes in a medium pot and cover with cold water by at least 1 inch
Bring to a boil and then lower heat to a simmer. Add a big pinch of salt and continue to simmer until potatoes are tender (test with a fork) about 20 minutes.
When potatoes are done drain them and put the potatoes back into the pot to dry.
Mash potatoes with a food mill or potato ricer into pot.
Heat the milk in a saucepan and then add hot milk to potatoes.
Stir over heat until smooth and add butter and beat until finely textured and fluffy. If too stiff add a bit more milk. Enjoy.
Tip:
I also add a little garlic powder every once in a while to spice up the taste.