Gazpacho Salad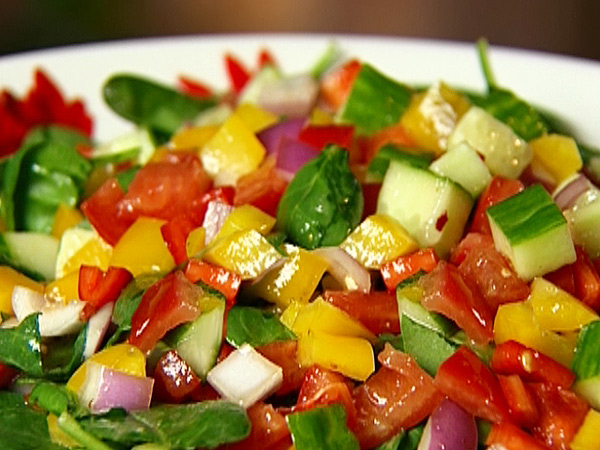 Ingredients:
1

cucumber

2

tomatoes

3.5 oz

cherry tomato, yellow, halved

1

avocado

1

mango

2

fresh celery, coarsely chopped

2 tbsp.

parsley, coarsely chopped

1 tbsp.

olive oil

1 tbsp.

lime juice

2 tbsp.

tomato juice

0.5 tsp

ginger
Pepper, black, ground
lettuce leaves
Serving 4 people
Cooking time: 15 minutes
Method of preparation:
Cube the tomatoes, peel, stone and cube avocado. Peel, seed and cube mango.
Cut the cucumber into cubes.
Place all ingredients except the lettuce leaves in a large mixing bowl. Toss well.
Arrange leaves on serving plates and pile salad on top. Serve with fresh bread.