Cheesecake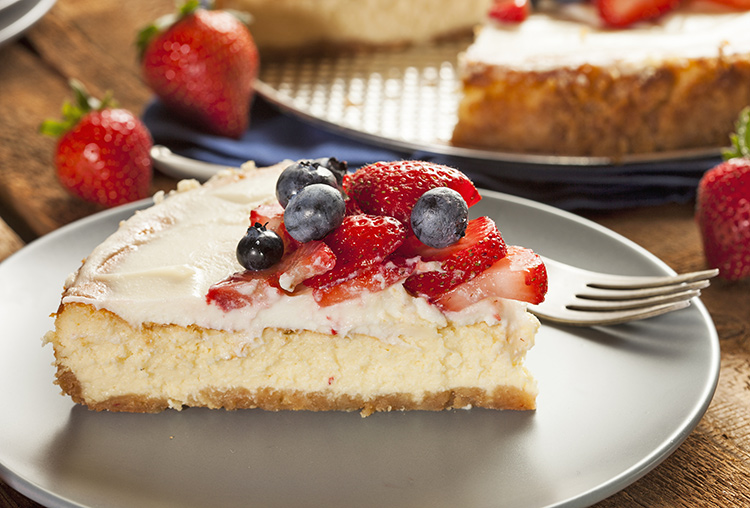 Ingredients:
1 kg

curd cheese,

150 g

butter,

300 g

fine sugar,
2 packages vanilla sugar (with real vanilla),

4 spoons

starch,

6 spoons

coarse ground flour,

8

egg yolks,

4

egg whites (whipped).
Cheesecake bottom:
2 glasses flour,
3/4 butter,
1 egg,
2 spoons sugar,
1 teaspoon baking powder.
Preparation:
Mix all cheesecake bottom ingredients. Make a dough and roll. Put into a prepared tin, greased with butter and flour.
Put curd cheese with sugar and vanilla sugar into the bowl, mix until smooth.
Stir the butter together with egg yolks, add the cheese mix and stir slowly. Add whipped egg whites, starch and flour.
Add mixture to the tin with dough.
Bake at 160-170 °C for 1 hour. Finish with a caramel topping or thinly sliced strawberries and blueberries.