Boiled Green Beans
If you're tired of plain old boiled green beans and butter, than this recipe is for you.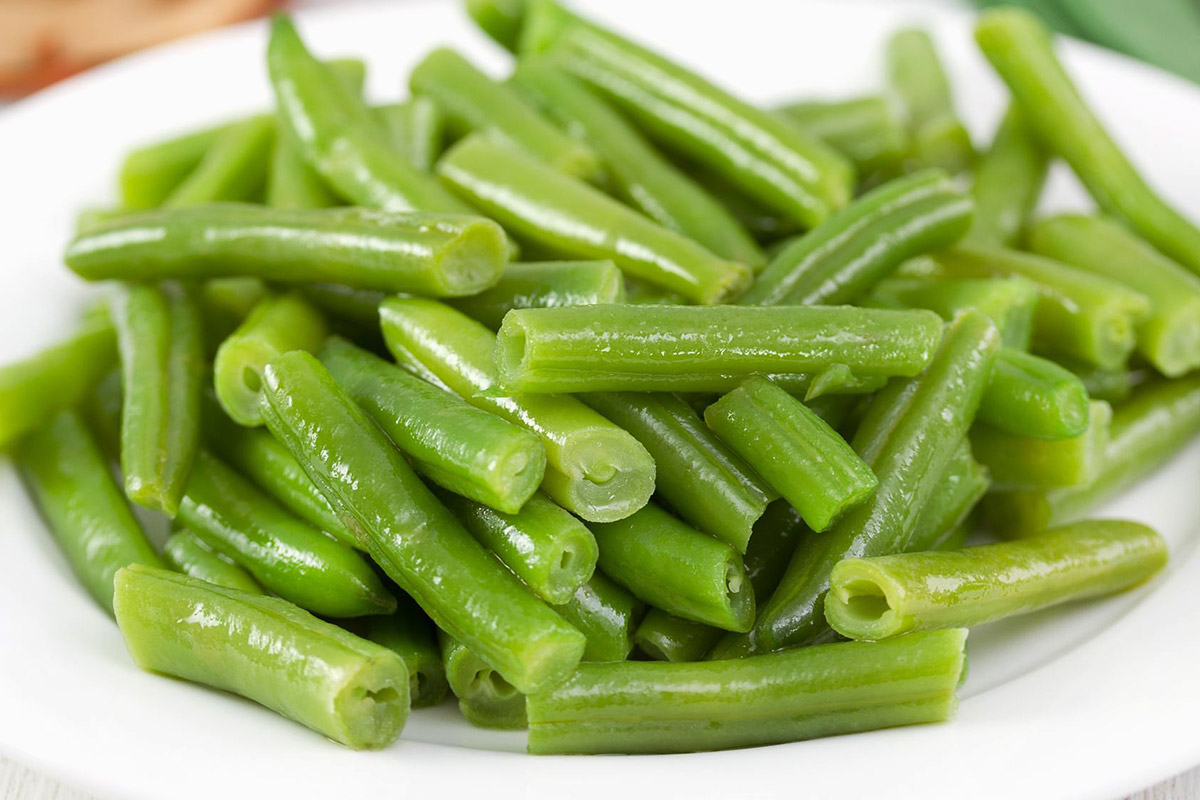 Ingredients:
1 pound

of fresh green beans

1 cup

of extra virgin olive oil

1 teaspoon

of garlic powder

1 teaspoon

of onion powder

1 teaspoon

of salt

¼ teaspoon

of ground black pepper

½ teaspoon

of oregano ground

3 tablespoons

of fresh squeezed lemon juice

1 dash

of ground cayenne pepper
Information:
Serving size: 4.
190 Calories per serving.
8 grams of fat.
Preparation Instructions:
To begin take out a large cooking pot and fill it with water. Next place your cooking pot over medium high heat, and bring the water with salt to a boil.
Moving along, next remove the stems and thoroughly wash and rinse your green beans under cool running tap water. Cut the beans into 2 or 3-inch pieces. Next add the beans into your boiling water, and let them cook until they're nice and tender, which should take roughly five minutes.
Once your beans are done cooking, pour the contents of the pot into a metal strainer, so that all of the moisture is removed from your veggies.
Next take out a small cooking skillet, and add in the extra virgin olive oil, garlic powder, onion powder, ground black pepper, oregano, lemon juice, and cayenne pepper. Let these contents cook until the oil is very hot, and the ingredients are evenly mixed. The boiled green beans are now ready to serve.
Use the olive oil mixture to drizzle on the beans, as it's a healthy alternative to traditional green beans with butter.
We hope you have enjoyed this recipe, please be sure to bookmark our website so that you can visit us again in the near future.